What amazed me the most, is how fast this process worked! It sounds crazy but after only 4 or 5 meetings over a 2 month period, things in my life have completely turned around.  Rob Barnet, Vice President, Merrill Lynch
I am incredibly excited to be offering one time sessions for those who just need an occasional "pick me up" session related to just about anything in their lives. Sometimes, we just need an expert who is not close to our lives to decipher some things, help us gain clarity and make decisions that we have a hard time making ourselves.
Let's be honest, sometimes – we just need to talk things through and create a plan to make this happen. Unfortunately, many of us are either too busy or simply don't have the people around us who can advise us without compromise (they simply know us too well and that is the problem).
If you are a driven person who needs a partner on your way of building something, let's chat! If you feel like you are stuck, or getting in your own way…….or you just need help organizing your thoughts – that is something that excites me and areas in which I excel. I work with the best of the best and I am always eager to be someone's Wendy Rhodes on their way to building an empire.
Decision making coaching session
It feels like every single day, we have to make all kinds of decisions: clothing, kids, food, gym……and sometimes, we have to make slightly bigger decisions and this is where I come in. If you have been thinking about something but cannot make up your mind or you are afraid about pursuing forward, then I can help. Here are some things I can help with:
Is this relationship right for me?
What kind of a new job do I want?
Am I ready for kids/marriage/divorce?
Do I quit my job and start my own business?
How do I create a fitness routine that will stick?
Pick me up session for people on the move
It's Friday and you have had one hell of a day – it's time to call Jasna. If things at work are out of control, you are stressed out and just feel down and stuck – let's meet for a pick me up session. We will uncover what's showing up, brainstorm options and ideas, create a plan for moving forward and have a little fun too. It's the best happy hour in town and it will be the one you remember:)
So, what are some things people get out of these sessions: Discover their desires. Find out what they value the most. Build confidence. Make decisions. Get unstuck. Become aware of limiting beliefs. Create a marketing plan. Get ideas for growing your business.
Beat overwhelm
Do you feel completely overwhelmed with so many things to do? Have you been running in circles and wonder how some people just make it all happen effortlessly (no, they don't by the way:))?
With the way our society is set up, it's kind of hard to resists the gerbil wheel. I do a lot but my inner peace and mellow/minimalistic lifestyle is what keeps me happy and sane. I can help you cut through the noise, understand your real priorities and focus on the things that really matter. This session is like a nice clean shower after a sweaty workout. If I can come up with one word that happens in these session, its this: relief!
One time sessions: best happy hour in town!

Let's reconnect to who you really are and learn what really drives you. I bet you don't know many of these things and its only natural yet its crucial!

My brain fires in million different directions when it comes to ways we can resolve a problem or find a different path that will work best for you.

What is working and what is not? Is it time to re-commit to something or is it time to walk away from something. The only thing that matters is that your find your authentic path.

Do you feel like your social circle is almost nonexistent? Or, are you overwhelmed with casual friendships and would like to focus on relationships that really matter?

Confidence is the magic pill for just about anything in life but it's perfectly normal for us to lose that sense of confidence sometimes.. If you wait for it to appear, you will never do the work.
Cut the noise and stuff that doesnt matter out of your life. Do you have million things going on? We simplify and focus on things that truly matter.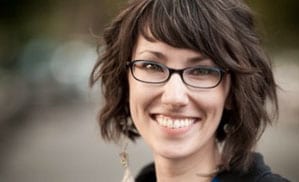 I gained my energy and passion back for working with people; I feel like myself again. I also feel that I let go of fears that I had about changing and I am definitely not scared to take baby steps forward.
Jen Chamberlain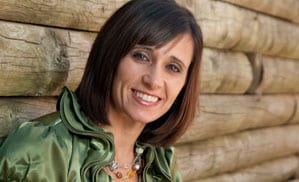 Jasna has helped me to see a more focused purpose, she has helped me to see what has already been inside of me but needed some cheerful and supportive guidance.
Jessica Thomas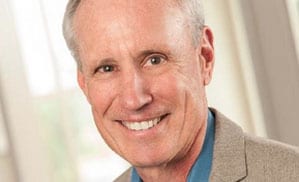 Through several sessions Jasna was able to gently, and I might add masterfully, nurture the answers out of me and allow me to eventually see the path I needed to take to the fullness I was seeking.
Bob Koehler
Do You Have Any Questions?
I know that working with me is an investment for most people and I take that very seriously! These sessions will give you more than you thought was possible.
HOW MUCH IS ONE SESSION?
Just one session is $275. Click order at the bottom of the page and we can schedule a time to meet within one week.
WHO IS YOUR IDEAL CLIENT?
I like to work with kind human being who care about themselves, others and the world. If I can be of service to you so you can pay it forward, it makes my heart fill with joy.
WHY DON'T YOU OFFER PACKAGES?
Packages are lovely and they work most other business coaches. I may change my mind but I truly believe that you can get a LOT done in a VERY short amount of time and me committing you to a long term package is not fully believing it can happen that fast .I do, however, offer 3 month long engagement for people who need to get from point A to point B and have more work to do.
SO, HOW LONG WILL THIS TAKE?
Please allow 90 minutes of this session.
ARE YOU REALLY THAT GOOD?
WHY ARE YOU ON TV SO MUCH?
Because I love it and I want you to watch it:)
One time only session can forever change the course of your life. I mean that and I stand by it. It will not solve all of the mysteries of life, but if we focus on one issue – then, we can discover, get clear, get unstuck and create a plan that you can execute after our session. And if you thought this alone sounds great, you are in for a treat: I will follow up with you in one month to see how things are going and if you need anything else.