There has to be more to life…
It's a comment I hear over and over again when I meet people individually or in a group setting. Overwhelmed with jobs, school, kids, financial responsibilities, and needing to stay healthy (and sane), we end up with a house full of stuff we don't need and to-do lists that never get crossed off. We find ourselves in inadequate relationships and feel the need to constantly compare ourselves to others. We feel as though we are never:
Good enough
Smart enough
Capable enough
Worthy of love and acceptance
Simply… enough!
Hi, I am Jasna Burza – professional life and business strategist with a knack for helping others simplify, design and realize their lives.
WHAT IS GOING ON WITH US?
With more choices and better technology to help us live our best lives, these things end up crippling us and taking us away from things that matter the most. The more I work with people, the more I realize that the smartest people are finding themselves in unhealthy relationships, stuck in jobs they hate, drinking too much, and overwhelmed with life.
We don't have the time or energy to commit to things that matter most:
Deep down, we all know that there is a better way to live. There HAS to be. We take courses that interest us, do yoga, read self-development books but often – nothing sticks. We try something and then give up because life gets in the way – between job, family, gym and other responsibilities – we just say we will get back to it later and we never do. We hate our jobs and we feel under-accomplished.
What's missing? DO YOU EVEN KNOW WHAT YOU WANT?
 We need to know ourselves, let go of the things that don't serve us and find a supportive community that will support us and keep us accountable without taking much of our time.
You know you are capable of so much more, but you are tired, defeated and floundering year after year because others seem to have it figured out and you somehow got left out.
We seem to have everything, but somehow, we still feel empty. Others don't get it because our lives may seem perfect, so we continue with the façade:
Stay in a big house we can't afford
Staying in the "perfect" job because others think it's cool
Keep the cabin we use once a year because of appearances
Hit the gym daily and look your best and still feel empty
Changing the way be behave at work and with friends based on what we want them to think of us
Keep slaving at a job you hate – for what?
Trust me – I have worked with hundreds of people and we all feel frazzled, lost, overwhelmed and empty – not knowing what to focus on, not knowing what matters most and not being able to be ourselves and get rid of the noise. Year after year goes by and we keep saying "maybe next year…"
When I get a promotion. When I get married. When I have kids. When I lose weight. When I buy a house. When I…..
By not doing anything, we start to erode our confidence and start to believe that it just may not be possible for us. We start being cynical and jealous about people around us who actually seem to be doing something (well, they can do that – they don't have kids, mortgage, extra weight – whatever excuse comes the quickest). We start to believe that it's us and we just might not be good enough, smart enough, capable enough, etc.
THAT COULDN'T BE FURTHER FROM THE TRUTH. THERE IS A BETTER WAY.
Just look at the results some of the people I have worked with were able to accomplish: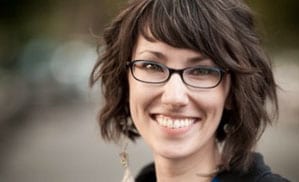 I gained my energy and passion back for working with people; I feel like myself again. I also feel that I let go of fears that I had about changing and I am definitely not scared to take baby steps forward. Jen Chamberlain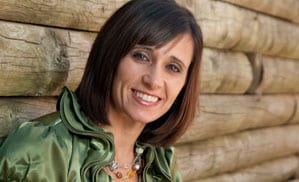 Jasna has helped me to see a more focused purpose, she has helped me to see what has already been inside of me but needed some cheerful and supportive guidance. Jessica Thomas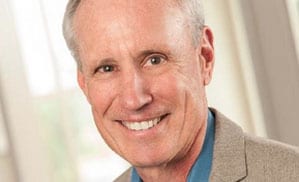 Through several sessions Jasna was able to gently, and I might add masterfully, nurture the answers out of me and allow me to eventually see the path I needed to take to the fullness I was seeking. Bob Koehler
Introducing Purpose Compass Formula
How to live a life of purpose by knowing who you are and what you want
So, what exactly is the Purpose Compass Formula?
The Purpose Compass Formula is a fabulous online course (with coaching option) that shows you step-by-step how to live a life of purpose: know yourself, understand what you want and pursue the life you desire. It's about letting go of things we think will bring us joy and find authentic sources of meaning and fulfillment (even if that means our friends might not agree with it!)
When I was growing up in Bosnia, I dreamed of coming to the land of opportunities, a place where all dreams come true – USA. I came and I quickly became a part of the machine and absorbed the beliefs around me…I guess that our society doesn't really make it easy for us to life a happy life. I became a people pleaser who accommodated everyone's needs and did everything "right" so that I could get ahead and be "successful". It wasn't until I lost a child while working 60 hours a week that I realized that something was seriously wrong with the path I was taking. I also managed to accumulate obscene amounts of "stuff" and my head was overwhelmed with clutter and choices. And after going through years of feeling unhappy, paralyzed by so many choices, and feeling not good enough, I finally cracked the code. This allowed me to let go of the opinion of others, simplify my life, and stop doing things I hated.
When I started to focus on what matters most, I gave myself permission to be myself.
It allowed me to create a business and life that I love – one that I can be a proud of, even when I thought it could never be possible for me.
Incredible clarity.
Full acceptance of myself.
And the ability to "turn off the voices" in my head telling me I am not good enough and "what will other people say"?
I want you to have access to this same process. And now you can. Purpose Compass Formula is a program that gives you tools and mindset shifts you need to: simplify your life, let go of the things that don't serve you, become crystal clear on what you want and what matters most, and start living YOUR life. One you dreamed of when you were younger. This program isn't about just giving you information and material – you can find a lot of that stuff for free online. With Purpose Compass Formula, we go deeper. With extra resources and option to do 1:1 follow up with Jasna, it gives you full support to discover and follow through.
So many brilliant, creative, incredibly kind individuals have a deep-seated belief that they can't be themselves
I just want to love myself.
I don't know how to be more self aware and trust myself.
What if I am not good enough? What if what I have to say/offer/do isn't worthwhile?
I am afraid of being found out, I am still interviewing for this job/life/marriage.
I just don't know how to be confident in my own skin.
I am comfortable financially and am on a good trajectory for retirement that I am afraid to walk away from.
Still too much fear controlling my life.
I hold myself back in every aspect of my life.
I need to start doing something with my life.
I am afraid to be judged by others; I am imprisoned by the opinion of others.
Deep down, I am not confident in my abilities and I feel like a fraud.
I maintain a façade but I am not happy. If people only knew…
Recognize any of these? If we are what we think about – can you imagine how we may have something to do with what's showing up for us? And unfortunately, when you internalize these kinds of beliefs, no amount of talent, hustle, or 'positive thinking' is going to make a difference. You can get more education, more experience, more expensive things, but none of these things will create a purposeful life.
To live a life of purpose, you have to become crystal clear about who you are and what matters most and see yourself and your life in a new way.
This is different for all of us and these are the things you will learn
There is something magical about simplicity, clarity and having purpose. It opens the door to knowing who you truly are by focusing on things that matter to you, and that you enjoy doing. This is essential to living a life you can be proud of.
Purpose Compass Formula Includes
Monthly module with weekly assignments
Video lessons and PDF worksheets
Access to Jasna (optional)
Surprise interviews, videos and bonuses
A new perspective on life!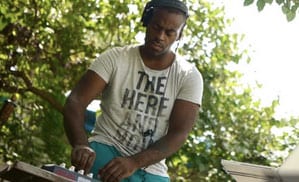 I am on a mission to empower the world through music and fitness and Jasna has given me sense of direction and focus on how to do that. She does that by not being your "YES" person but calling you on things! Omaur Bliss
I came to Jasna paralyzed with fear and "stuck."She has inspired me beyond all expectations and has showed me I can do all I dreamed of! As a result, I have quit my full time job and I have started my own business. Gillian Mattox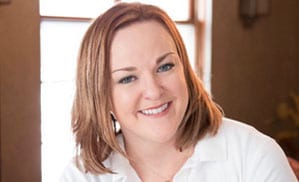 Once Jasna and I decided to work together, she has inspired me beyond all expectations. She has showed me I can do all I dreamed of and more! I will be forever grateful to her and recommend her to anyone. Heather Johnson
In the course, you will learn
The truth about why most of us are not happy – even though we seem to have everything. (There really are super clear patterns with ALL of us.)
How I mastered full acceptance of myself and as a result, created more freedom and peace in my life.
How to simplify your life now without changing too many things!
How to discover who you really are and what you really want out of life. (Most people cry during this part because they are honest for the first time in life.)
How to deal with your fears and beliefs so that they don't prevent you from living your life. (We ALL have limiting beliefs, we are our own worst critics.)
The key differences between people who live a life of purpose and those that don't.
A simple framework to create new beliefs (beliefs create our everyday reality).
How to be ok with yourself and trust yourself (aka, have confidence in yourself).
When to work through obstacles and when to walk away.
How to anticipate change so that you can overcome frustration and bounce back no matter what life throws at you.
Here are the monthly topics:
Module 1: Build a foundation, assess, re-evaluate
Simplify, clear house, declutter, let go of people and responsibilities that don't serve you, assess your life and see what needs to change. We often think we need to do more to be more and I offer a different approach. Let's find that "essence" of what we are looking for of what the thing we want would give us.
Module 2: Clarity/Vision/Plan
Get crystal clear about what you want in life. What do you want short-term and long-term? Why are you here? What do you want to accomplish? What do you need to function? What does it mean to live a purposeful life – a life worth living? What is meaningful in your life? What does inner peace look like and feel like?
Module 3: Who are you? 
Most people don't know themselves. What are you good at? What are you not so good at? What is most important to you? What do you value the most? What/who inspires you? What makes you feel alive? What are your life patterns? You get to share this with a group and get feedback so that you can "own" your stuff, no matter what it looks like.
Module 4: Beliefs and stories
Whatever you believe, it's true. You may not be aware of the subconscious beliefs you have about yourself and the world, so we want to explore those. It took me years to fully understand this and how much this impacts ALL of us in every part of our life. We also explore fears, doubts and uncertainties.
Module 5 : Inspired action through accountability
While every single month will gently nudge you to do SOMETHING and that alone will be life changing, this is the month we commit to massive action and focus on creating the most ideal life. This is the month we have been waiting for and preparing for. You will have access to this module for life, but we want to use the momentum to make things happen.
One last thing. Here is what I want for you: To be ok with who you are and live a less stressed and more meaningful and purposeful life.
So many of us have stopped dreaming. Waiting until retirement to finally live when the reality is that people are getting sick and living lives full of anxiety and depression. Isn't that sad?
None of us WANT to live a life like that. Nobody wakes up saying, "Thank you God for this mediocre and super stressed out life. I can't wait to get going!" Most of us genuinely want to find our way and be the best version of ourselves. But who will help us and keep us accountable when life gets in the way?
Our parents just want us to be happy with what we have and be "grateful". Media wants us to be afraid, very afraid and stay put. Our friends don't want us to change because that may mean they will lose us and they project their fears and doubts onto us. Our partners fear that we will change and that scares them.
My goal has always been to help people find their way, to be completely authentic, and to let go of the noise and busyness that is slowly killing us and making us feel stupid, like we're not enough. Shine a light on all the possibilities of your very best self.
I want to show you that sometimes, you just need a loving and gentle support mechanism – a bestie who will be there when things get tough and a drill sergeant to help you make things happen. When you go through the Purpose Compass Formula, you will start to know and fully accept, honor and respect yourself. You will start to trust yourself and feel more confident about your life choices. And you will be able to shift your mindset from overwhelmed and not enough to creating a more simple and peaceful life while knowing you are more than enough.
The more you continue down the destructive path, the more you erode your self-confidence, tarnish your physical and mental well-being and destroy many personal and professional relationships. Years ago, I found myself in the same situation. Always pleasing, doing what I thought I should be doing and having all kinds of excuses for why a more meaningful life wasn't possible for me. So, I kept working while I slept with my Blackberry under my pillow, I worked out excessively, thinking that being skinnier would do it, and I always compared myself to others who seemed to have figured it out.
After losing a child and after years of internal searching, I have perfected the process and have been teaching it to others for years. I love who I am today and while life will always throw me (and all of us) a curveball, I know what matters most and how to live a purposeful and meaningful life. I feel centered.
A year from now, I'd like you to be that person. I want you to be ok with who you are, able to make authentic decisions and live a life that fits your temperament, skills and passions.
You owe it to yourself.