You can. My Promise to you.
Hello my dear friend (we probably will become just that, so let's get that out of the way).
If you are here, means that you believe you could do more with your small business. My entrepreneur coach has forever changed how I see my own business and I want to do the same for you.
It's such an exciting thing to own your own business and be an entrepreneur, but sometimes – it can feel isolating and uncertain. What's worse, comparing yourself to others in your field can be toxic and can kill any originality and effort you think you have (because why bother since they are already doing what I want to be doing). While I didn't quite start Google or Apple (my bad), I do have a business savvy that goes beyond numbers and tactics. When you align your WHY with your personality and find a way to be in this world that feels true – you will win every time. Sometimes, I will tell you you need to alter your positioning because you are doing it for the wrong reasons and sometimes – I may suggest you focus on a completely different service. Why? Because it has to be right for you to do what you love and make money with it. 
A lot of the work is playing with what works. We think that marketing and business tactics that work for others must work for us……WRONG! While they are true and tested tactics we should all try, you have to align your business with your audience, your longterm intention and with what comes naturally. 
I bet on the right jockeys and majority of the work is intense focus on doing YOUR work and doing it in a way that honors the soul. No amount of money or success is worth having daily stress in your life. Let's create a game plan and within a few months, make some pretty big changes in your life and business (one cannot be truly successful without the other).
Coaching for online entrepreneurs and small biz owners

Let's reconnect to why you started your business in the first place and learn what really drives you. I bet you don't know – too much has changed since you started.

My brain fires in million different directions when it comes to creativity in business and presenting yourself and your servie/product to the world.

What is working and what is not? Is it time to put more work or is it time to consider a different strategy. Strategies work but you have to fined the rigth one.

I don't attract clients by accident, eveything I do and how I do is intentional and I will show you how you can do the same for your own life and busines.

Missing link for most people I work with is lack of confidence in their work or themselves. If you wait for it to appear, you will never do the work.
Cut the noise and stuff that doesnt matter out of your life. Focusing on one million marketing tactics? We simplify and focus on what will work best for you.
Just look what some of my clients were able to accomplish!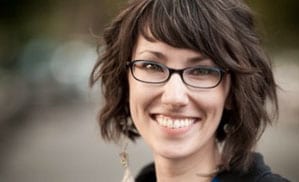 I gained my energy and passion back for working with people; I feel like myself again. I also feel that I let go of fears that I had about changing and I am definitely not scared to take baby steps forward.
Jen Chamberlain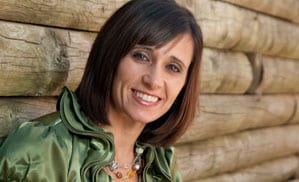 Jasna has helped me to see a more focused purpose, she has helped me to see what has already been inside of me but needed some cheerful and supportive guidance.
Jessica Thomas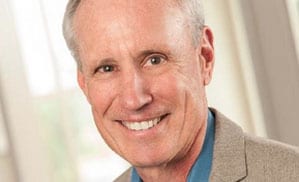 Through several sessions Jasna was able to gently, and I might add masterfully, nurture the answers out of me and allow me to eventually see the path I needed to take to the fullness I was seeking.
Bob Koehler
Do You Have Any Questions?
I know that working with me is an investment for most people and I take that very seriously! My clients execute and make significant progress in a very short amount of time.
CAN I AFFORD YOU?
I want to work with people for whom the cost is an investment and is one they can make with ease. We can chat occasionally if you just need few sessions ($275/session) or we can work on a monthly basis that includes two sessions ($495/month)
WHO IS YOUR IDEAL CLIENT?
I adore fellow coaches and service providers (life and health coaches, massage therapists, etc) and I am in love with visionaries who want to make something new, sit on Oprah's couch (that means you have what it takes) and make this world a better place.
WHY DON'T YOU OFFER PACKAGES?
Packages are lovely and they work most other business coaches. I may change my mind but I truly believe that you can get a LOT done in a VERY short amount of time and me committing you to a long term package is not fully believing it can happen that fast .
SO, HOW LONG WILL THIS TAKE?
Most of my clients get eveything they want and need within 3 months. You are welcome:)
ARE YOU REALLY THAT GOOD?
WHY ARE YOU ON TV SO MUCH?
Because I want to connect with visionaries like yourself and because I have obsession with anchors (I love meeting inspiring people).
While I would absolutely LOVE to work with as many of you, I limit working with just a few folks every month. More importantly, it has to be the right fit and I have to know for sure whether I can help. So, contact me for a quick chat so we can determine if we are a match made in heaven.